I was at a music festival in the West. I had dinner with a musician, who asked me what I was doing. I briefly described my work on sexual abuse in the Church.
She said that she had been abused by her music teacher, and in fact many musicians she knew had been abused by their teachers. She also knew people who had been abused at Horace Mann. After the revelations of abuse in the Church, many people were able to be more open about what had happened to them in other circumstances.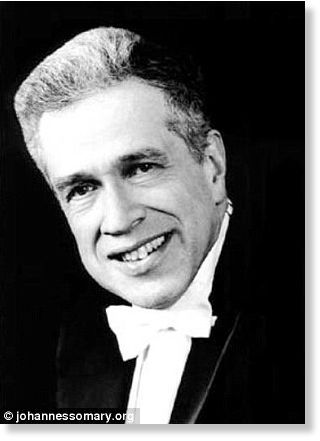 'Vile': Students have claimed music teacher Johannes Somary took them on solo trips and raped them. Despite complaints, he was never fired

A former student of an elite New York City prep school has revealed decades of sexual abuse at the institution, accusing a string of teachers of vile behaviour while suggesting others covered it up.

In New York Times Magazine, Amos Kamil, who graduated from Horace Mann in the Bronx in 1982, gives a harrowing insight into the hellish school years for scores of boys.

He details how a music teacher took a student on solo trips to Europe where he repeatedly raped him, and how an art teacher would demand the boys underwent 'physicals' in order to assault them.
An East Forsyth High School music teacher facing several counts of sexual abuse involving at least one male student resigned shortly before the Christmas break.

Winston Stephens Jr., 59, was already suspended and recommended for dismissal, though the Winston-Salem/Forsyth County school board had not finalized his case. He was charged last month with three counts of taking indecent liberties. The incidents are alleged to have occurred over the summer.

SEARSPORT, Maine – An SAD 56 elementary school music teacher was arrested Wednesday evening on felony charges of gross sexual assault and unlawful sexual contact.

William A. Wiley, 39, of Bog Hill Road in Searsport was arrested at the Waldo County Sheriff's Department following a two-day investigation. He was charged with one count of gross sexual assault and four counts of unlawful sexual contact. He is being held on $1,000 bail at the Waldo County Jail.
A former Arroyo Grande High School piano teacher has been arrested on child sex abuse charges in Bakersfield.
Luke Youngs has been placed on paid administrative leave at his new place of employment, Foothill High School in Kern County.

The Bakersfield Police Department arrested and booked Youngs into jail for molesting a girl under the age of 14. He's being held on $150,000 bail.

The 34 year old teaches band at the high school.
Cable, who was known as 'Barney' to pupils, preyed on schoolboys while he was employed as a music teacher at Stowmarket Middle School.

In September 2003, at the age of 63, he was jailed for four years after being convicted of 10 offences of indecent assault and eight of gross indecency against five boys.

The abuse occurred during the 1970s and 1980s while Cable, formerly of Edgecombe Road, Stowmarket, was music director and conductor of the school's concert band, which he founded in 1961.

The band was highly-regarded and had toured the United Kingdom, Spain, France Germany and America.

Cable groomed his victims by plying them with cash, cigarettes and alcohol.
My oldest son studied flute. His teacher, a neighbor and friend, came to our house to teach him. My wife was always present to see how things were going. She remembered that the teacher stood behind him and held him to show him how to hold the flute – this was necessary, and would be true of many instruments. But my wife also thought even then that this might be a source of temptation- with this teacher all was well, but in too many teachers were corrupt. Often music teachers are alone with students for hours and the necessary physical intimacy can be used as a grooming technique.
If any good come out of the terrible suffering that victims have endured, it may be in the future that victims will be willing to speak about abuse immediately and to end it, rather than submit in silence.
Leave a Comment