Edward Coit Gilman (1879-1909) was the son of Bessie Amelia Lawrence and Arthur Coit Gilman. Edward was the second cousin, three times removed, of my wife and the grandnephew of Daniel Coit Gilman, the first president of Johns Hopkins University. After his father's death, Edward and his brothers grew up in Queens at their grandparents' house. His grandfather and namesake Edward was Secretary of the Board of Missions of the Congregational Church.  Edward attended the Lawrenceville School and went into real estate.
On January 8, 1909 Edward and a group of friends went to an entertainment at the Good Citizen League in Flushing.
The entertainment was followed by a dance, and the party did not leave until after midnight. They were introduced to Merwin Lee, and they all piled into the new car which he had just received as a Christmas present form his grandparents. The car was driven by a chauffeur, Frank Brennan. But Lee wanted to drive and the chauffeur sat in the rumble seat.
Lee took the Floral Park Road toward Little Neck. The road as it passed the Vanderbilt estate was on a steep hill and for a short stretch was paved with granite Belgian blocks. When the car met the blocks, the front axle snapped. The front end of the car went down and the car veered sharply right. All the occupants were thrown from the car.
Several were injured, some seriously. Edward fell on his head against a stone curb, and two of the girls fell on him, somewhat cushioning their fall. Their screams roused a worker who lived on the Vanderbilt estate. He found
Miss Bogert wearing a handsome ball gown with a fur coat thrown over her shoulders sitting by the roadside holding Mr. Gilman's head in her lap. Blood was flowing form a deep would in his head.
The worker summoned a physician, but Edward was dead at the age of thirty.
He was buried in the Lawrence family cemetery in Bayside.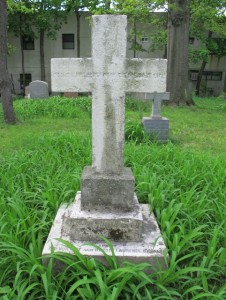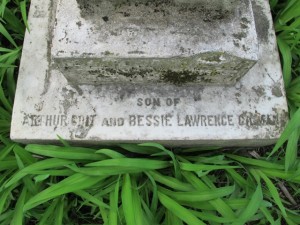 Leave a Comment