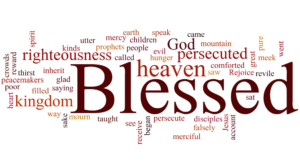 Mount Calvary Church
A Roman Catholic Parish
The Ordinariate of the Chair of S. Peter
Eutaw Street and Madison Avenue
Baltimore, Maryland
Rev. Albert Scharbach, Pastor
Dr. Allen Buskirk, Choirmaster
8:00 A.M. Said Mass
10:00 A.M. Sung Mass
February 17, 2019
Septuagesima 
_________________
Common
An Anglican Folk Mass, Martin Shaw
____________________
Anthems
Thomas Tallis (1510-1585)
Out from the deep I call to thee, O Lord hear my invocation. Thine ears bow down; incline to me and hear my lamentation. For if thou wilt our sins behold, that we have done from time to tide, O Lord, who then dare be so bold as in thy sight for to abide.
Heer are the Chapelle du Roi & Alistair Dixon.
__________
Arvo Pärt (1935-  )
Blessed are the poor in spirit: for theirs is the kingdom of heaven.
Blessed are they that mourn: for they shall be comforted.
Blessed are the meek: for they shall inherit the earth.
Blessed are they which do hunger and thirst after righteousness: for they shall be filled.
Blessed are the merciful: for they shall obtain mercy.
Blessed are the pure in heart: for they shall see God.
Blessed are the peacemakers: for they shall be called the children of God.
Blessed are they which are persecuted for righteousness' sake: for theirs is the kingdom of heaven.
Blessed are ye, when men shall revile you, and persecute you, and shall say all manner of evil against you falsely, for my sake.
Rejoice, and be exceeding glad: for great is your reward in heaven: for so persecuted they the prophets which were before you.
Amen.
Here are the San Diego Pro Arte Voices.
__________________
Hymns
# 367 When morning gilds the skies is a translation by Poet Laureate Robert Bridges (1844—1930) of a German hymn, 'Beim frühen Morgenlicht' ('At early morning light') from Sebastian Pörtner's Katholisches Gesangbuch (Würzburg, 1828). The tune LAUDES DOMINI is by Joseph Barnby (1838—1896). An accomplished and popular choral director in England, Barnby showed his musical genius early: he was an organist and choirmaster at the age of twelve.
# 418 Blest are the pure in heart  is based on an 1819 poem by John Keble (1792—1866). It is a good example of the quiet hymn: although it is pre-Tractarian, it fits well with the doctrine of Reserve in matters of religion. The tune FRANCONIA is by the Anglican clergyman William Henry Havergal (1793–1870), who based it on a German tune.
# 288 O worship the King, all glorious above is by Sir Robert Grant (1780—1838), MP and Governor of Bombay. In this adaptation of Psalm 104 it is God's 'bountiful care' which streams from the hills and descends to the plain, 'and sweetly distils in the dew and the rain'. The result is a magnificent hymn of praise to God as Creator, Preserver, and Redeemer. In the last verse, Grant points to Christ as the ultimate reconciler of a broken, but still beautiful creation. The last rhyme end/Friend, emphasizes that the purpose (telos-end) of our creation was that we should in the end (forever) forever enjoy the friendship of God in Christ. The tune HANOVER is by William Croft (1678–1727), a student of John Blow and successor to Jeremiah Clark at the Chapel Royal.
Leave a Comment