Parable of the Talents
Mount Calvary 
Baltimore, Maryland
A Roman Catholic Parish of
The Personal Ordinariate of the Chair of St. Peter
Anglican Use
Trinity XXIII
Prelude
Hymns
Awake, my soul, and with the sun
Father, we thank Thee who hast planted
God, my King, Thy might confessing
Anthems
Serve bone et fidelis, Tommaso Bai
Almighty and everlasting God, Orlando Gibbons
Common
Missa de S. Maria Magdalena, Healey Willan
Postlude
Toccata-Sortie, Auguste Larriu (1840 – 1925)
___________________________________________________
Prelude
________________________
Hymns
#151 Awake my soul and with the sun. Thomas Ken wrote this hymn specifically as a morning prayer, as well as another for an evening prayer, and one more for a midnight prayer, which was used only during special occasions. Written sometime prior to 1674, Ken gave this text to his students at Winchester College, which is one of the oldest public preparatory schools in England. The language is simple and precise, and the opening images of light and rising up, appropriate to morning, pervade the hymn and convey a powerful sense of renewal and aspiration.
1 Awake, my soul, and with the sun
Thy daily stage of duty run;
Shake off dull sloth, and joyful rise
To pay thy morning sacrifice.

2 Redeem thy misspent moments past;
And live this day as if thy last:
Improve thy talent with due care;
For the great Day thyself prepare.

3 Let all thy converse be sincere,
Thy conscience as the noonday clear;
Think how all-seeing God thy ways
And all thy secret thoughts surveys.

4 Wake, and lift up thyself, my heart,
And with the angels bear thy part,
Who all night long unwearied sing
High praise to the eternal King.

5 All praise to Thee, Who safe hast kept
And hast refreshed me while I slept;
Grant, Lord, when I from death shall wake,
I may of endless light partake.

6 Lord, I my vows to Thee renew;
Scatter my sins as morning dew;
Guard my first springs of thought and will,
And with Thyself my spirit fill.

7 Direct, control, suggest, this day,
All I design, or do, or say;
That all my powers, with all their might,
In Thy sole glory may unite.

8 Praise God, from Whom all blessings flow;
Praise Him, all creatures here below;
Praise Him above, angelic host;
Praise Father, Son, and Holy Ghost.
Here is the Norwich Cathedral Choir.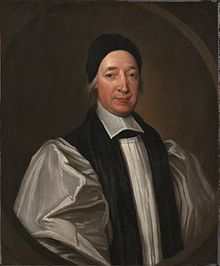 Bishop Thomas Ken
Thomas Ken (1637—1711) was a very successful man, having been schooled well, and having faced death at such a young age. Born in Berkhampstead, England, Ken lost both his mother and father at the age of nine. After the death of his parents, he was forced to move in and be raised by his older sister, Ann, and by Ann's husband, Izaak Walton. Ken was educated at Winchester College, Hart Hall, and New College, Oxford, but throughout the heavy Presbyterian presence throughout Oxford, Ken maintained his strong connections to the Church of England. Ken was ordained in 1662, and quickly became a parish priest and chaplain. In 1669, Ken became the prebendary of Winchester Cathedral and College chaplain to the bishop, a position he would hold for ten years. It was during this ten year stay at Winchester that Ken wrote this morning hymn. Finally, Ken left Winchester so that he may serve as a chaplain to Princess Mary at The Hague in 1679, and in 1685, he was named bishop of Bath and Wells. Ken spent only a short time away from Winchester. He returned from his work with Princess Mary at The Hague after Ken's remonstrance against a case of immorality in the church.
Thomas Ken window in Wells Cathedral
Ken was a well-respected man of integrity who was known for his strong stances, but was also known for his "conciliatory spirit….gentleness, modesty, and love.".He was also known as one of the first Anglican writers of hymns as opposed to metrical psalms, though he is only known best for these three hymns. Ken is known for having been made Bishop of Bath and Wells by King Charles II. King Charles still favored Ken, even though Ken had refused the kings mistress, Nell Gwynne, the use of his house while she was visiting. King James II called Ken the most eloquent protestant preacher of his time, and Charles was noted of saying "I must go and hear Ken tell me my faults."
In 1688, when James reissued his Declaration of Indulgence, which tolerated non-Anglicans, Ken was one of the Seven Bishops who refused to publish it. He was probably influenced by two considerations: first, by his profound aversion to Roman Catholicism, to which he felt he would be giving some episcopal recognition by compliance; but, second and more especially, by the feeling that James was compromising the spiritual freedom of the church. Along with his six brethren, Ken was committed to the Tower on 8 June 1688, on a charge of high misdemeanour. Ken was put on trial with the others on 29 and 30 June, which resulted in a verdict of acquittal.
With the Glorious Revolution which speedily followed this impolitic trial, new troubles encountered Ken; for, having sworn allegiance to James, he thought himself thereby precluded from taking the oath to William of Orange. Accordingly, he took his place among the non-jurors, and, as he stood firm to his refusal, he was, in August 1691, superseded in his bishopric by Dr Richard Kidder, dean of Peterborough.
From this time he lived mostly in retirement, finding a congenial home with Lord Weymouth, his friend from college days, at Longleat in Wiltshire; and though pressed by Queen Anne to resume his diocese in 1703, upon the death of Bishop Kidder, he declined, partly on the ground of growing weakness, but partly no doubt from his love for the quiet life of devotion which he was able to lead at Longleat. He did however persuade George Hooper to accept and made a cession to him. At Hooper's instigation, Queen Anne granted Ken a pension of £200. His death took place there on 19 March 1711. and at dawn the following day, whilst his faithful friends sang "Awake, my soul, and with the sun" Bishop Ken's remains were laid to rest beneath the East Window of the Church of St. John in Frome – the nearest parish in his old Diocese of Bath and Wells. "I am dying," Ken had written, "In the Holy, Catholic and Apostolic Faith professed by the whole Church before the disunion of East and West; and, more particularly, in the Communion of the Church of England, as it stands distinguished from both Papal and Protestant innovation, and adheres to the Doctrine of the Cross."
Although Ken wrote much poetry, besides his hymns, he cannot be called a great poet; but he had that fine combination of spiritual insight and feeling with poetic taste which marks all great hymnwriters. As a hymnwriter he has had few equals in England; he wrote Praise God from whom all blessings flow. It can scarcely be said that even John Keble, though possessed of much rarer poetic gifts, surpassed him in his own sphere. In his own day he took high rank as a pulpit orator, and even royalty had to beg for a seat amongst his audiences; but his sermons are now forgotten. He lives in history, apart from his three hymns, mainly as a man of unstained purity and invincible fidelity to conscience, weak only in a certain narrowness of view. As an ecclesiastic he was a High Churchman of the old school.
The tune MORNING HYMN was commissioned by a Swedenborgian from Philadelphia by the name of Jacob Duche (1737—1798). Duche was the chaplain of the Female Orphan Asylum in London, a place where a young woman by the name of Mary Young Barthélemon had close associations with. While Duche was putting together a collection of hymns and psalms to be used at the asylum, he requested a hymn tune from her husband, François Hippolyte Barthélemon  (1741—1808), to accompany the text to Ken's text. The tune first appeared in a supplement to William Gawler's Hymns and Psalms Used at the Asylum for Female Orphans, which was published in London around 1785.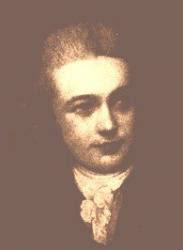 François-Hippolyte Barthélemon was born at Bordeaux, France, as the oldest child of sixteen. His father was a French army officer; his mother a well-to-do Irish woman. Barthélemon was a well-educated man, having a knowledge of several modern languages. He studied music, fencing and Hebrew, and gave up his career as an Irish Regiment officer to become a violinist and conductor. He played in the orchestra of the Paris Comédie-Italienne, as well as served as the director of the Opera Orchestra in London. Barthélemon 's wife, Mary Young, was a vocalist who was related to the composer Thomas Arne, and the bassoonist, Johann Lampe, who is known to have composed music for several of Charles Wesley's hymns. Barthélemon and his wife became members of the Swedenborg Church, possibly under the influences of Jacob Duche, who became a close friend of the two. Mary Young and Francois H. Barthélemon gave many concerts across Europe, including several at Versailles for Marie Antoinette, and Franz Joseph Haydn was also one of his close friends.
Thomas Hardy write this tribute:
He said: "Awake my soul, and with the sun," . . .
And paused upon the bridge, his eyes due east,
Where was emerging like a full-robed priest
The irradiate globe that vouched the dark as done.

It lit his face the weary face of one
Who in the adjacent gardens charged his string,
Nightly, with many a tuneful tender thing,
Till stars were weak, and dancing hours outrun.

And then were threads of matin music spun
In trial tones as he pursued his way:
"This is a morn," he murmured, "well begun:
This strain to Ken will count when I am clay!"

And count it did; till, caught by echoing lyres,
It spread to galleried naves and mighty quires.
____________________________________________
#195 Father, we thank Thee who hast planted  is a paraphrase by the Episcopal clergyman Francis Bland Tucker (1895—1984) of the Didache, The Teaching of the Twelve Apostles, one of the earliest documents of the church.
Stanza 1 corresponds to 10: 2 of the Didache, a post-communion prayer: 'We give Thee thanks, Holy Father, for Thy holy name, which Thou hast made to tabernacle in our hearts, and for the knowledge and faith and immortality, which Thou hast made known unto us through Thy Son Jesus' (translation by Joseph Barber Lightfoot, The Apostolic Fathers, 1891). Stanza 2 is from 10: 3: 'Thou, Almighty Master, didst create all things for Thy name's sake, and didst give food and drink unto men for enjoyment, that they might render thanks to Thee; but didst bestow upon us spiritual food and drink and eternal life through Thy Son.' Stanza 3 is from 10: 5: 'Remember, Lord, Thy Church to deliver it from all evil and to perfect it in Thy love…'. Stanza 4 is from 9: 4: 'As this broken bread was scattered upon the mountains and being gathered together became one, so may Thy Church be gathered together from the ends of the earth into Thy kingdom.'
Here at St. John's, Detroit, before a Tigers game.
Father, we thank Thee who hast planted
Thy holy name within our hearts.
Knowledge and faith and life immortal
Jesus, Thy Son, to us imparts.
Thou, Lord, didst make all for Thy pleasure,
Didst give us food for all our days,
Giving in Christ the Bread eternal;
Thine is the pow'r, be Thine the praise.

Watch o'er Thy Church, O Lord, in mercy,
Save it from evil, guard it still,
Perfect it in Thy love, unite it,
Cleansed and conformed unto Thy will.
As grain, once scattered on the hillsides,
Was in this broken bread made one,
So from all lands Thy Church be gather'd
Into Thy kingdom by Thy Son.
Francis Bland Tucker (1885-1984)  was an important figure in hymnody. He was educated at the University of Virginia and the Virginia Theological Seminary. Beginning in 1945, he was Rector of Christ Church in Savannah, Georgia. Tucker served on the two commissions, forty-two years apart, that revised hymnals of the Episcopal Church. He worked on the 1940 Hymnal and the 1982 Hymnal which includes 17 of Tucker's contributions. Among these are the texts, Oh, Gracious Light (Hymns 25-26), Father, We Thank Thee Who Hast Planted (Hymns 302-303), and his original text, Our Father, by Whose Name (Hymn 587). Only John Mason Neale is credited with more items in the 1982 Hymnal.  Tucker was also a theological adviser to the commission that produced the 1979 Book of Common Prayer.
A collateral descendant of George Washington, Tucker's parents were Beverley Dandridge Tucker, Episcopal Bishop of Southern Virginia, and Anna Maria Washington who was one of the last children to be born at Mount Vernon. Francis Bland is the brother of Henry St. George Tucker (1874–1959), 19th Presiding Bishop of the Episcopal Church and descendant of St. George Tucker (1752–1827), lawyer, legal scholar, state and federal judge for whom the St. George Tucker House in Colonial Williamsburg is named.
______________________________________
#280 God, my King, Thy might confessing is a metrical version of Psalm 145, 'I will extol thee, my God, O king'. It was first published in Richard Mant's The Book of Psalms, in an English Metrical Version (1824). Mant (1776—1848), a bishop on the Church of Ireland, was also one of the architects of the revival of Latin hymnody in the Church of England, especially in his Ancient Hymns from the Roman Breviary (1837).
1 God, my King, Thy might confessing,
Ever will I bless Thy Name;
Day by day Thy throne addressing,
Still will I Thy praise proclaim.

2 Honor great our God befitteth;
Who His Majesty can reach?
Age to age His works transmitteth,
Age to age His power shall teach.

3 They shall talk of all Thy glory,
On Thy might and greatness dwell,
Speak of Thy dread acts the story,
And Thy deeds of wonder tell.

4 Nor shall fail from memory's treasure,
Works by love and mercy wrought,
Works of love surpassing measure,
Works of mercy passing thought.

5 Full of kindness and compassion,
Slow to anger, vast in love,
God is good to all creation;
All His works His goodness prove.

6 All Thy works, O Lord, shall bless Thee;
Thee shall all Thy saints adore;
King supreme shall they confess Thee,
And proclaim Thy sovereign power.
Here is St. John's Detroit.
Bishop Richard Mant
Richard Mant (1776-1848) was educated at Winchester College and Trinity College, Oxford; he was then a fellow of Oriel. He was ordained in 1802. In 1820 he became Bishop of Killaloe and Kilfenora, in Ireland. In 1823 he was translated to Down and Connor, and from 1842 was the Bishop of Down, Connor and Dromore.
Dr. Mant owed his rise in the church to his professional authorship of works such as
Two Tracts intended to convey correct Notions of Regeneration and Conversion, according to the sense of Holy Scripture, and of the Church of England.
The Fear of God and the King
The Laws of the Church the Churchman's guard against Romanism and Puritanism, in two Charges.
Reflections on the Sinfulness of Cruelty to Animals; a Sermon.
His secular work included The Simpliciad, a satirical poem that parodied Poems, in Two Volumes (1807) by William Wordsworth. He gave notes relating his parodies to the originals. The aim of the work included the other Lake Poets, Robert Southey and Samuel Taylor Coleridge, with "To a Young Ass" by Coleridge used to guy the group as a whole.
Coleridge's poem which was beyond parody was:
To A Young Ass, Its Mother Being Tethered Near It

Poor little Foal of an oppressed race!
I love the languid patience of thy face:
And oft with gentle hand I give thee bread,
And clap thy ragged coat, and pat thy head.
But what thy dulled spirits hath dismay'd,
That never thou dost sport along the glade?
And (most unlike the nature of things young)
That earthward still thy moveless head is hung?
Do thy prophetic fears anticipate,
Meek Child of Misery! thy future fate?
The starving meal, and all the thousand aches
'Which patient Merit of the Unworthy takes'?
Or is thy sad heart thrill'd with filial pain
To see thy wretched mother's shorten'd chain?
And truly, very piteous is her lot–
Chain'd to a log within a narrow spot,
Where the close-eaten grass is scarcely seen,
While sweet around her waves the tempting green!

Poor Ass! they master should have learnt to show
Pity — best taught by fellowship of Woe!
For much I fear me that He lives like thee,
Half famished in a land of Luxury!
How askingly its footsteps hither bend?
It seems to say, 'And have I then one friend?'
Innocent foal! thou poor despis'd forlorn!
I hail thee Brother — spite of the fool's scorn!
And fain would take thee with me, in the Dell
Of Peace and mild Equality to dwell,
Where Toil shall call the charmer Health his bride,
And Laughter tickle Plenty's ribless side!
How thou wouldst toss thy heels in gamesome play,
And frisk about, as lamb or kitten gay!
Yea! and more musically sweet to me
Thy dissonant harsh bray of joy would be,
Than warbled melodies that soothe to rest
The aching of pale Fashion's vacant breast!
"I hail thee Brother" was irresistible.
The tune STUTTGART was included in Psalmodia Sacra (1715) and probably composed by Christian Friedrich Witt (1660—1716).
Son of Altenburg court organist Johann Ernst Witt, Christian probably received a scholarship from Frederick I, Duke of Saxe-Gotha-Altenburg, in 1676 to study in Vienna and Salzburg, then from 1685-86 to study composition and counterpoint in Nuremberg with Georg Caspar Wecker, returning for a further period of study in 1688. He moved to Gotha to become court chamber organist in June 1686, and stayed there for the rest of his life. He became a substitute for Kapellmeister W. M. Mylius in 1694, and succeeded him after his death in 1713; Duke Frederick II was one of his pupils. He is mentioned as a good keyboard player and Kapellmeister in J. P. Treiber's 1704 Der accurate Organist im General-Bass & Telemann's 1739 Beschreibung der Augen-Orgel. He was valued by the courts of Ansbach-Bayreuth, Schwarzburg-Rudolstadt, and Saxe-Weiss­enfels. While on his deathbed, Bach was commissioned to substitute for him and perform a Passiontide work for the court chapel (the Weimarer Passion).
_________________________________
Anthems
Serve bone et fidelis, Tommaso
Serve bone et fidelis, quia in pauca fuisti, supra multa te constituam: intra in gaudium Domini Dei tui.
Good and faithful servant, because you have been faithful with a few things, I will set you over many things: enter into the joy of the Lord your God.
Tommaso Bai (1636-1714) was a singer and composer and head of the Sistine choir. His chief fame rests on his Miserere, which was sung wash year in the Sistine Chapel during Holy Week. His music is in the polyphonic Roman tradition.
__________________
Almighty and everlasting God, Orlando Gibbons
Almighty and everlasting God, mercifully look upon our infirmities, and in all our dangers and necessities stretch forth thy right hand to help and defend us, through Christ our Lord. Amen.
Here is the Choir of Magdalen College, Oxford.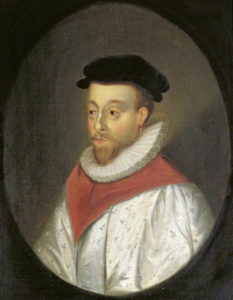 Orlando Gibbons (1583-1625) between 1596 and 1598 sang in the Choir of King's College, Cambridge, where his brother Edward Gibbons (1568–1650), eldest of the four sons of William Gibbons, was master of the choristers. Orlando achieved the degree of Bachelor of Music in 1606.
King James I appointed him a Gentleman of the Chapel Royal, where he served as an organist from at least 1615 until his death. In 1623 he became senior organist at the Chapel Royal. He also held positions as keyboard player in the privy chamber of the court of Prince Charles (later King Charles I), and organist at Westminster Abbey. He died at age 41 in Canterbury of apoplexy, and was buried in Canterbury Cathedral.
One of the most versatile English composers of his time, Gibbons wrote a large number of keyboard works, around thirty fantasias for viols, a number of madrigals (the best-known being "The Silver Swan"), and many popular verse anthems, all to English texts. Perhaps his most well-known verse anthem is This Is the Record of John, which sets an Advent text for solo countertenor or tenor, alternating with full chorus. The soloist is required to demonstrate considerable technical facility at points, and the work expresses the rhetorical force of the text, whilst never being demonstrative or bombastic. He also produced two major settings of Evensong, the Short Service and the Second Service, an extended composition combining verse and full sections. Gibbons's full anthems include the expressive O Lord, in thy wrath, and the Ascension Day anthem O clap your hands together for eight voices.
He contributed six pieces to the first printed collection of keyboard music in England, Parthenia (to which he was by far the youngest of the three contributors), published in about 1611. Gibbons's surviving keyboard output comprises some 45 pieces. The polyphonic fantasia and dance forms are the best represented genres. Gibbons's writing exhibits a command of three- and four-part counterpoint. Most of the fantasias are complex, multi-sectional pieces, treating multiple subjects imitatively. Gibbons's approach to melody, in both his fantasias and his dances, features extensive development of simple musical ideas, as for example in Pavane in D minor and Lord Salisbury's Pavan and Galliard.
_____________________________________
Postlude
Toccata-Sortie, Auguste Larriu
August Larriu (1840-1925) was an advocate by profession, and was also organist at Sainte-Croix d'Oloron. He composed for the organ and harmonium, but most of his music has been lost.
Here is the Toccata Sortie.
Leave a Comment