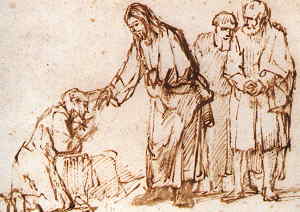 Jesus healing a leper, drawing by Rembrandt, c. 1650
Mount Calvary Church
Eutaw Street and Madison Avenue
Baltimore, Maryland
A Parish of the Roman Catholic Personal Ordinariate of St. Peter
Anglican Use
Rev. Albert Scharbach, Pastor
Quinquagesima Sunday
8:00 AM Said Mass
10:00 AM Sung Mass
____________________________
Prelude
L'Orgue Mystique op. 54 no. 14 "Quinquagesima",  Charles Tournemire
Hymns
How firm a foundation (LYONS)
Lord Jesus, think on me (SOUTHWELL)
Thou art the Way (DUNDEE)
Anthems
Te lucis ante terminum, Thomas Tallis
O Lord, the maker, William Mundy
Postlude
O Mensch, bewein dein Sünde groß, BWV 622,  J. S. Bach
_____________________________________
Prelude
L'Orgue Mystique op. 54 no. 14 "Quinquagesima",  Charles Tournemire (1870-1939)
Here is  Le Quinquagésime – 1 – Prélude а l'Introït.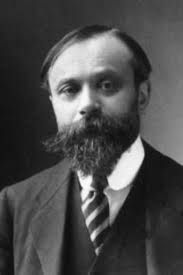 Charles Arnould Tournemire (1870 – 1939) was a French composer and organist, notable partly for his improvisations which were often rooted in the music of Gregorian chant. His compositions include eight symphonies (one of them choral), four operas, twelve chamber works and eighteen piano solos; but he is remembered largely for his organ music, the best known being set of pieces L'Orgue Mystique, a group of 51 sets of five pieces each (except for Holy Saturday, which contains only three pieces), all written between 1927 and 1932. This collection covers the cycle of the Roman Catholic liturgical year, each set being based on the Gregorian chants for the day.
___________________________
Hymns
How firm a foundation (LYONS)
How firm a foundation (1787) is a hymn that for over two centuries has assured believers of the faithfulness of Christ and the certainty of hope. The first verse acts as an introduction, giving us cause to stop and ponder the Word of assurance that God has given us, described in greater detail in the next four verses. Those four verses are in fact paraphrases of Scripture passages: Isaiah 41:10, 43:2, Romans 8:3-39, Hebrews 13:5, and Deuteronomy 31:6. In the words of this hymn, we carry with us the Word from God, and the call to trust in that Word. But God's Word is expansive and not limited to letters on a page — the fifth verse moves us to a trust in the Word made flesh in Jesus Christ. Thus we are assured by the words we sing, the Word we are given, and the Word made flesh, of the steadfastness of God and His unfailing love.
In John Rippon's A Selection of Hymns (1787, plus numerous subsequent editions), "How Firm a Foundation" (no. 128) is attributed simply to "K—".  The author of the hymn has never been definitively identified.
How firm a foundation you saints of the Lord,
is laid for your faith in his excellent Word!
What more can he say than to you he has said,
to you who for refuge to Jesus have fled?

"Fear not, I am with you, O be not dismayed,
for I am your God, and will still give you aid;
I'll strengthen you, help you, and cause you to stand,
upheld by my righteous, omnipotent hand.

"When through the deep waters I call you to go,
the rivers of sorrow shall not overflow,
for I will be with you in trouble to bless,
and sanctify to you your deepest distress.

"When through fiery trials your pathway shall lie,
my grace all-sufficient shall be your supply;
the flame shall not hurt you; I only design
your dross to consume and your gold to refine.

"The soul that on Jesus has leaned for repose
I will not, I will not desert to its foes;
that soul, though all hell should endeavor to shake,
I'll never, no, never, no never forsake!"
Here is the original text:
How firm a foundation, ye saints of the Lord,
Is laid for your faith in his excellent word!
What more can he say that to you he hath said?
You, who unto Jesus for refuge have fled,

In every condition, in sickness, in health,
In poverty's vale, or abounding in wealth;
At home or abroad, on the land, on the sea,
"As thy days may demand shall thy strength ever be."

"Fear not, I am with thee, O be not dismay'd,
I, I am thy God, and will soon give thee aid;
I'll strengthen thee, help thee, and cause thee to stand,
Upheld by my righteous omnipotent hand."

"When thro' the deep waters I call thee to go,
The rivers of woe shall not thee overflow;
For I will be with thee, thy troubles to bless,
And sanctify to thee, thy deepest distress."

"When thro' fiery trials thy path-way shall lie,
My grace all-sufficient shall be thy supply;
The flame shall not hurt thee, I only design
Thy dross to consume, and thy gold to refine."

"Even down to old age, all my people shall prove
My sovereign, eternal, unchangeable love;
And when hoary hairs shall their temples adorn,
Like lambs they shall still in my bosom be borne."

"The soul that on Jesus hath lean'd for repose,
I will not, I will not, desert to his foes;
That soul, tho' all hell should endeavour to shake,
I'll never – no never- no never forsake."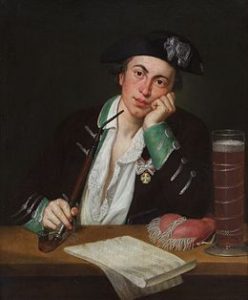 Joseph Martin Kraus
The tune LYONS is by Joseph Martin Kraus (20 June 1756 – 15 December 1792), was a composer in the classical era who was born in Miltenberg am Main, Germany. He moved to Sweden at age 21, and died at the age of 36 in Stockholm. He is sometimes referred to as "the Swedish Mozart", and had a life span which was very similar to that of Mozart's.
Here is a concert performance of How firm a foundation. It has become a folk hymn, and here is a lively rendition. Here is Chelsea Moon.
_____________________________________
Lord Jesus, think on me (SOUTHWELL)
Lord Jesus, think on me is a translation by the Anglican clergyman Allen William Chatfield (1808-1896) of the Greek hymn, Μνώεο Χριστέ by Synesius of Cyrene (375-430). Synesius was the Bishop of Ptolomais, one of the ancient capitals of Cyrenaica that is today part of modern day Libya.
1. Lord Jesus, think on me
And purge away my sin;
From earth-born passions set me free
And make me pure within.

2. Lord Jesus, think on me
With many a care opprest;
Let me Thy loving servant be
And taste Thy promised rest.

3. Lord Jesus, think on me
Amid the battle's strife;
In all my pain and misery
Be Thou my Health and Life.

4. Lord Jesus, think on me
Nor let me go astray;
Through darkness and perplexity
Point Thou the heavenly way.

5. Lord Jesus, think on me
When floods the tempest high;
When on doth rush the enemy,
O Savior, be Thou nigh!

6. Lord Jesus, think on me
That, when the flood is past,
I may the eternal brightness see
And share Thy joy at last.

7. Lord Jesus, think on me
That I may sing above
To Father, Spirit, and to Thee
The strains of praise and love.
Here is Lord Jesus, think on me with Magdala and at St. John's College, Cambridge. Here it is as used in Britten's Noye's Fludde.
Synesius was descended from a wealthy and illustrious family which, according to the historian Edward Gibbons, could trace its descent back seventeen centuries to Spartan Kings. In his youth, he went to Alexandria and was educated under the celebrated woman Neo-Platonist, Hypatia. As an adult, he became wealthy and was known as a sportsman, a brilliant philosopher, a statesman, an eloquent orator, and a man of noble character.
Also, Synesius was a friend of Augustine of Hippo. When invasions by the Goths were threatening his country, he sought to persuade Emperor Arcadius about the imminent danger, but without success. After marrying a Christian in 403, he was converted to Christianity and a few years later was made bishop of Ptolemais by popular demand in 410. In spite of his dissent from some of the tenets of the church, his outstanding character alone made him acceptable. Around 410, Synesius published a series of ten hymns in which he set forth Christian doctrine. They show the evidences of Semitic influence on classic Greek poetry. "Lord Jesus, Think On Me" is the last of the ten. After having outlived his beloved wife and lost all his sons to a plague, he died around A. D. 430 in Ptolemais, although some authorities give the date as early as 414.
The tune SOUTHWELL was composed by Herbert Stephen Irons (1834 -1905).  He became a chorister at Canterbury Cathedral under T. E. Jones. After studying music under Stephen Elvey at Oxford, he was appointed organist at St. Columba's College, a large public school at Rathfarnham, near Dublin, Ireland. He stayed there only a few months before being offered the position of organist at Southwell Minister. From Southwell, he went to Chester as assistant organist to Frederic Gunton. Three years later, he accepted an appointment at St. Andrew's Church, Nottingham, where he remained until his death.
_____________________________
Thou art the Way (DUNDEE)
Thou art the Way is by the Episcopal Bishop George Washington Doane (1799-1859). "I am the Way, the Truth, and the Life: no man cometh unto the Father, but by Me" (John 14:6). In His sayings which begin "ἐγώ εἰμί, ego eimi, I am," Jesus implicitly makes a claim to divinity, because the name of God is יְהֹוָה, YHWH, "I AM WHO AM." Jesus is the only Way to the Father, because Jesus alone is God and man and unites the two; Jesus is the only Truth, because He reveals the Father and He reveals the ultimate meaning of creation, which is Himself, in whom and for whom the universe was created; Jesus is the only true Life, which death itself could not destroy, and which through His resurrection and the power of the Spirit He pours forth onto a dying world to rescue it from eternal death.
Thou art the Way: by thee alone
from sin and death we flee;
and they who would the Father seek
must seek him, Lord, by thee.
Thou art the Truth: thy word alone
true wisdom can impart;
thou only canst inform the mind
and purify the heart.
Thou art the Life: the rending tomb
proclaims thy conquering arm;
and those who put their trust in thee
nor death nor hell shall harm.
Thou art the Way, the Truth, the Life:
grant us that Way to know,
that Truth to keep, that Life to win,
whose joys eternal flow.
Here is the hymnal version.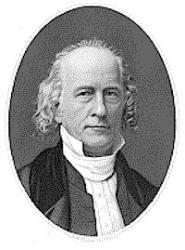 George Washinton Doane
George Washington Doane, D.D. was born at Trenton, New Jersey, May 27, 1799, and graduated at Union College, Schenectady, New York. Ordained in 1821, he was Assistant Minister at Trinity Church, New York, till 1824. In 1824 he became a Professor at Trinity College, Hartford, Conn.; in 1828 Rector of Trinity Church, Boston; and, in 1832, Bishop of New Jersey.  Influenced by the Oxford Movement, Doane prepared the American edition of John Keble's The Christian Year (1834).
As a young priest Doane published Songs by the Way: chiefly devotional, with translations and imitations (1824). This included many of his hymns, of which the best known are 'Softly now the light of day', and 'Thou art the way; to Thee alone'. The latter was one of only two American hymns to be included in the First Edition of Hymns Ancient & Modern (1861)
__________________________________
Anthems
Te lucis ante terminum, Thomas Tallis (1505-1585)
Te lucis ante terminum, Rerum Creator poscimus, Ut solita clementia Sis praesul ad custodiam. Procul recedant somnia, Et noctium phantasmata: Hostemque nostrum comprime, Ne polluantur corpora. Praesta pater omnipotens, Per Jesum Christum Dominum, Qui tecum in perpetuum, Regnat cum Sancto Spiritu.
Here is The Blossomed Voice.
__________________________________________
O Lord, the maker of all thing, William Mundy (1529-1591)
 Coming of age during the reign of Henry VIII, Mundy's career spanned much of England's Tudor Dynasty, and reflected the changes in church music that accompanied the religious turmoil of that period. Mundy's extant body of sacred music consists of two masses, six Anglican service settings, the single Kyrie, twenty-two motets (in Latin), thirteen anthems, and large number of musical settings for specific Psalms.
 Mundy's best known piece, the service setting, Oh Lord, the Maker of All Things, first published in Barnard's partbook (First Book of Selected Church Musick), was—bizarrely—originally attributed to Henry VIII. Composer and music historian Ernest Walker, held that particular contrapuntal service to be "one of the very finest of all written for the English ritual"
______________________________________
Postlude
O Mensch, bewein dein Sünde groß, BWV 622,  J. S. Bach
 Johann Sebastian Bach composed a chorale prelude, BWV 622 to this Lutheran hymn tune. In the second version of his St John Passion, he began the work with a chorale fantasia on the first stanza of the hymn, which he later modified to conclude Part I of his St Matthew Passion as movement 29.
Michael Murray plays the famous 1738 Christian Muller Organ, that Handel and Mozart made pilgrimages to, at the Great Church of St. Bavo, Haarlem, the Netherlands, performing Bach's Chorale Prelude
O Mensch, Bewein Dein Sunde Gros
s, BWV 622.
Leave a Comment