Anne Parsons Breese (1889-1959) was the daughter of  William Lawrence Breese and Mar Louise parsons. And therefore the eighth cousin, twice removed of my wife. Anne moved to England when her widowed mother married Henry Vincent Higgins, the impresario of Covent Garden.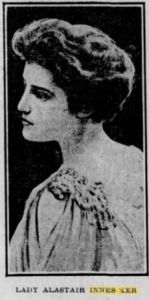 Like her sister Eloise, Anne married (October 10, 1907) into British aristocracy: Alistair Robert Innes Ker, the younger brother of the childless Duke of Roxburghe. Alistair was not wealthy, and according to the papers neither was Anne.
The wedding is the culmination of a genuine love match. Lord Alistair, though belonging to one of the noblest families of England, is by no means wealthy. The bride is not wealthy either, and the young people will have to live quietly, but, it is said, the Duchess of Roxburghe, who was Miss May Goelet of New York, will give them a small but completely furnished house in Mayfair.
In October 1908 Anne gave birth to a son, the heir presumptive of the title of the Duke of Roxburghe.
However on September 7, 1913 the Duchess gave birth to George Innes Ker, who became the ninth Duke, Anne professed relief. She
is in no way disgruntled, being among the first to proffer congratulations and declaring frankly she considers the Goelet millions really necessary to maintain such a palatial residence as Floors Castle.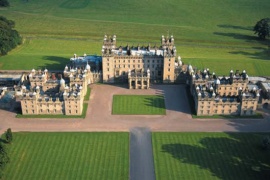 Floors Castle
Her husband, Lieut. Col. Lord Alistair Robert Innes Ker, seems to have been a career military man. He received both the King's and Queen's medal for his service in the Boer War, and received the Distinguished Service Order in November 19144. He retired from the army in 1930 and died in 1936, only 55 years old.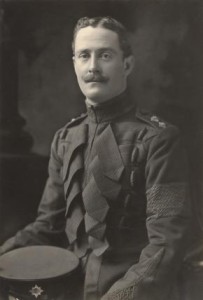 Alistair Robert Innes Ker
Their son, Alistair James, was killed in action in Normandy on July 6, 1944 when his tank burst into flames. His body was never recovered, and he is commemorated  in the Bayeux Memorial.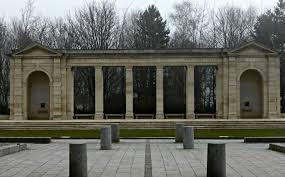 Anne lived until 1959. Her other children, David Charles (1910-1957) and Eloise (1915-1996), survived her.
Leave a Comment