A pilgrim on the way to Chimayó, New Mexico
Mount Calvary Church
A Roman Catholic Congregation of
The Personal Ordinariate of the Chair of St. Peter
Anglican Use
Trinity XII
Hymns
Take up your cross, the Saviour said
Nearer, my God, to Thee
At the name of Jesus every knee shall bow
Common: Missa de Angelis
____________________
Take up thy cross is an expansion of today's Gospel: "Then Jesus told his disciples, "If any man would come after me, let him deny himself and take up his cross and follow me." We must die to self to be reborn in Jesus. If we accept the sufferings of this life in union with His sufferings, we like Him will rise from the dead to a new life. The cross is not only painful, but shameful, in the eyes of this world, which thinks it folly to deny oneself the pleasures of life in order to follow the perfect Law of the Lord. We train ourselves in small ways so that we can bear the greater crosses. We spend Sunday morning in church rather than in bed, so that we can patiently endure the death of a loved one. But we do not bear these crosses in our own power, but He in us bears them. The Father will honor us because He honors His beloved Son who has borne every sorrow and suffering in us. "Surely he hath borne our griefs, and carried our sorrows."
This hymn is distinctive because it was one of only two hymns by American authors to appear in the significant British collection Hymns Ancient and Modern (1861). The hymn by Everest originally had five stanzas. The editors of Hymns Ancient and Modern, chaired by William Henry Baker (1821-1877), himself a fine hymn writer, altered the original poem for publication.
1 Take up thy cross, the Saviour said,
if thou wouldst my disciple be;
Deny thyself, the world forsake,
and humbly follow after me.

2 Take up thy cross: let not its weight
fill thy weak spirit with alarm;
His strength shall bear thy spirit up,
and brace thy heart, and nerve thine arm.

3 Take up thy cross, heed not the shame,
and let thy foolish heart be still:
The Lord for thee the cross endured,
Upon a cross, on Calvary's hill

4 Take up thy cross, then, in his strength,
and calmly every danger brave;
It guides thee to a better home,
and lead to victory o'er the grave.

5 Take up thy cross, and follow Christ,
nor think till death to lay it down;
For only those who bear the cross
may hope to wear the glorious crown.
Here is the tune BRESLAU.
The hymn was composed by the American Episcopal clergyman Charles William Everest (1814—1877) when he was still a teenager. He was born at East Windsor, Connecticut, May 27, 1814, graduated at Trinity College, Hartford, 1838, and took Holy Orders in 1842. He was rector at Hamden, Connecticut, from 1842 to 1873, and also agent for the Society for the Increase of the Ministry. He died at Waterbury, Connecticut, Jan. 11, 1877.
The tune is BRESLAU, a 15th century German folk melody. It appeared in As Hymnodus Sacer (1625). Felix Mendelssohn wrote a choral arrangement of the tune for his 1836 oratorio St. Paul.
_____________________
Jacob's Ladder by Murillo
Nearer, My God, to Thee is by Sarah Flower Adams (1805—1848). It retells the story of Jacob's dream. Jacob "came to a certain place, and stayed there that night, because the sun had set. Taking one of the stones of the place, he put it under his head and lay down in that place to sleep. 12 And he dreamed that there was a ladder set up on the earth, and the top of it reached to heaven; and behold, the angels of God were ascending and descending on it! 13 And behold, the Lord stood above it and said, "I am the Lord, the God of Abraham your father and the God of Isaac…. 16 Then Jacob awoke from his sleep and said, "Surely the Lord is in this place; and I did not know it." 17 And he was afraid, and said, "How awesome is this place! This is none other than the house of God, and this is the gate of heaven… 19 He called the name of that place Bethel [The house of God]." The cross is the ladder that unites heaven and earth and only by the cross can we mount to heaven. The hymn is supposed to be the last song the band on the Titanic played before the ship sank.
Nearer, my God, to Thee, nearer to Thee!
E'n though it be a cross that raiseth me;
Still all my song shall be nearer, my God, to Thee,
Chorus: Nearer, my God, to Thee, nearer to Thee!

Though like the wanderer, the sun gone down,
Darkness be over me, my rest a stone;
Yet in my dreams I'd be nearer, my God, to Thee,
Nearer, etc.
There let the way appear steps unto heav'n;
All that Thou sendest me in mercy giv'n;
Angels to beckon me nearer, my God, to Thee,
Nearer, etc.
Then with my waking thoughts bright with Thy praise,
Out of my stony griefs Bethel I'll raise;
So by my woes to be nearer, my God, to Thee,
Nearer, etc.
Or if on joyful wing, cleaving the sky,
Sun, moon, and stars forgot, upwards I fly,
Still all my song shall be, nearer, my God, to Thee.
Here is the Mormon Tabernacle Choir. Here is the Titanic.

Sarah Flowers Adams
Sarah Flowers was born February 22, 1805 in Essex, England. She was the second daughter of Benjamin and Eliza Flowers. The home must have been opinionated, for her father was the radical editor (and owner) of The Cambridge Intelligencer and later of The Political Review. Mr. Flower went to prison once for criticizing the politics of the Bishop of Llandaff, but he also worked with the literary giants of the day. For example, he published The Fall of Robespierre: An Historic Drama by Samuel Taylor Coleridge. The Flowers entertained famous individuals in their house. One was the poet Robert Browning.
Sarah married William Bridges Adams and they moved to London. An early feminist, she made an agreement with him that she should do "no housekeeping." In London, she attended the independent church (Unitarian) of William Johnson Fox. She contributed thirteen hymns to his Hymns and Anthems. One of them was "Nearer, My God to Thee." If "Nearer, my God, to Thee" was played on the Titanic, that was why. Bandleader Wallace Hartley had always said he wanted it played at his funeral.
Sarah aspired to create great works of literature. Close friends with the poet Percy Bysshe Shelley, she delighted in the "Romantic" style. She published several dramatic poems. The best of them was called Vivia Perpetua. Its five acts dealt with early martyrs in the clash between Christianity and heathenism. The only line that is commonly quoted is from Act III: "Once have a priest for enemy, good bye to peace."
The school of poetry to which she belonged, focusing on spontaneous emotion and morbid thoughts, became known as the Spasmodics. Its major works did not endure.
The drama-writing Sarah had an older sister Eliza, a talented musician, whom she dearly loved. Both were in poor health; neither would live to see fifty. Eliza died in 1846, weakened from nursing Sarah through a long illness, and Sarah died twenty months later, never having recovered from nursing Eliza in her last illness.\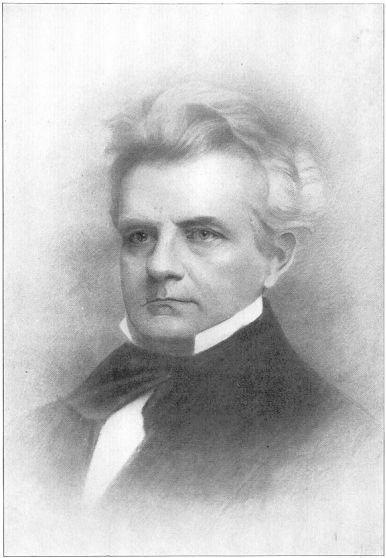 Lowell Mason
The tune BETHANY is by Lowell Mason. He was born in Medfield, Mass., January 8, 1792. As a bank clerk in Savannah he wrote a compilation of church music which he submitted to the Boston Handel and Haydn Society, which published it  published in 1822 as The Handel and Haydn Society Collection of Church Music. Mason's name was omitted from the publication at his own request, which he thus explains, "I was then a bank officer in Savannah, and did not wish to be known as a musical man, as I had not the least thought of ever making music a profession.
"The book soon sprang into universal popularity and ran through some seventeen editions. Mason determined to accept an invitation to come to Boston and enter upon a musical career. This was in 1826. He was made an honorary member of the Handel and Haydn Society, but declined to accept this, and entered the ranks as an active member. He had been invited to come to Boston by President Winchester and other musical friends and was guaranteed an income of $2,000 a year. He was also appointed, by the influence of these friends, director of music at the Hanover, Green, and Park Street churches, to alternate six months with each congregation. Finally he made a permanent arrangement with the Bowdoin Street Church, and gave up the guarantee, but again friendly influence stepped in and procured for him the position of teller at the American Bank.
Dr. Mason visited a number of the music schools in Europe, studied their methods, and incorporated the best things in his own work. He founded the Boston Academy of Music. The aim of this institution was to reach the masses and introduce music into the public schools. Dr. Mason resided in Boston from 1826 to 1851, when he removed to New York.
Dr. Lowell Mason died at "Silverspring," a beautiful residence on the side of Orange Mountain, New Jersey, August 11, 1872, bequeathing his great musical library, much of which had been collected abroad, to Yale College.
______________________
At the name of Jesus is based on the early Christian hymn preserved in Philippians 2: "Have this mind among yourselves, which is yours in Christ Jesus, 6 who, though he was in the form of God, did not count equality with God a thing to be grasped, 7 but emptied himself, taking the form of a servant, being born in the likeness of men. 8 And being found in human form he humbled himself and became obedient unto death, even death on a cross. 9 Therefore God has highly exalted him and bestowed on him the name which is above every name, 10 that at the name of Jesus every knee should bow, in heaven and on earth and under the earth, 11 and every tongue confess that Jesus Christ is Lord, to the glory of God the Father." Caroline Maria Noel (1817—1877) surveys the history of redemption, from the kenosis, the self-emptying of God when the Son became man, to the Ascension, when He bore our humanity to the throne of God, from whence He shall come in His humanity to rule the cosmos forever.
Here is the original version:
1 At the name of Jesus
every knee shall bow,
every tongue confess him
King of glory now:
'tis the Father's pleasure
we should call him Lord,
who from the beginning
was the mighty Word.

2 At his voice creation
sprang at once to sight,
all the angel faces,
all the hosts of light,
thrones and dominations,
stars upon their way,
all the heavenly orders,
in their great array.

3 Humbled for a season,
to receive a name
from the lips of sinners
unto whom he came,
faithfully he bore it
spotless to the last,
brought it back victorious,
when from death he passed:

4 Bore it up triumphant
with its human light,
through all ranks of creatures,
to the central height,
to the throne of Godhead,
to the Father's breast;
filled it with the glory,
of that perfect rest.

5 Name him, Christians, name him,
with love strong as death,
but with awe and wonder
and with bated breath:
he is God the Saviour,
he is Christ the Lord,
ever to be worshipped,
trusted, and adored.

6 In your hearts enthrone him;
there let him subdue
all that is not holy,
all that is not true:
crown him as your Captain
in temptation's hour;
let his will enfold you
in its light and power.

7 Surely, this Lord Jesus
shall return again,
with his Father's glory,
with his angel train;
for all wreaths of empire
meet upon his brow,
and our hearts confess him
King of glory now.
Here is the First Congregational Church of Los Angeles.
The words are by Caroline Maria Noel (1817-1877). She was born in London, April 10th. 1817 and died at 39 Cumberland Place, Hyde Park, Dec. 7th. 1877. Her first hymn "Draw nigh unto my soul," was written when she was 17. During the next three years she wrote about a dozen pieces. From 20 years of age to 40 she wrote nothing; and during the next 20 years the rest of her pieces were written. The first edition of her composition was published as The Name of Jesus and other Verses for the Sick and Lonely in 1861.
The tune KING'S WESTON is King's Weston by Ralph Vaughan Williams' melody, reverently in its somewhat somber manner. It has strong appeal, not least because it features a lovely, mournful folklike quality in the Dorian mode.
Leave a Comment