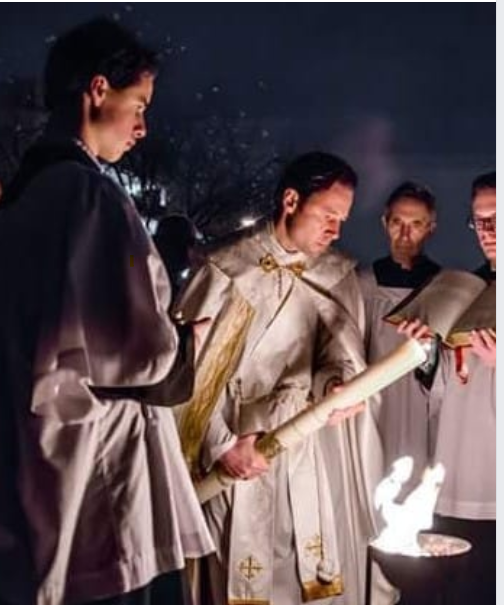 Isaac on the left and his father, Albert Scharbach in the center, at Easter new fire
The Scharbach family was getting ready to go on a family vacation together. At 2:30 PM, Isaac, 21, was riding his bike near home in northern Baltimore County, when a car hit his bike from behind, killing him instantly. The road was broad and clear; the driver claimed not to have seen him.
We watched Isaac grow up in Mount Calvary and I really liked him. He was everything a father wants his son to be: handsome, cheerful, helpful, responsible, pious. Everyone loved him, but he was the eldest son whom his father loved. And then he was taken from us.
This morning, less than a day after Isaac's death, Father Scharbach said mass at Mount Calvary. He had prepared his sermon on the verse from Romans: For I am persuaded that neither life nor death…shall separate us from the love of God in Christ Jesus our Lord.
Leave a Comment