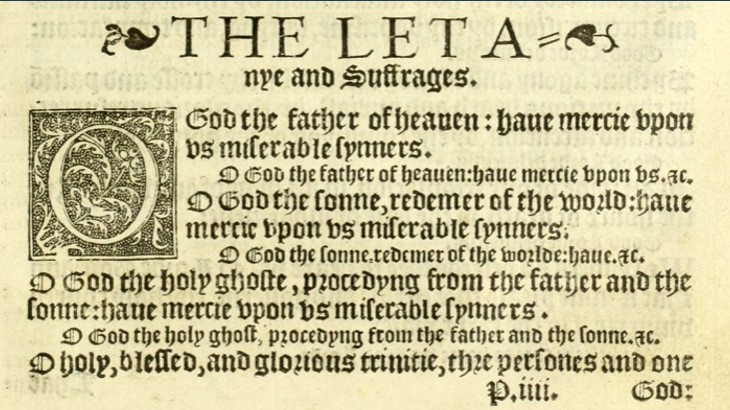 Mount Calvary Church
A Roman Catholic Parish
The Personal Ordinariate of S. Peter
Eutaw Street and Madison Avenue
Baltimore, Maryland
Rev. Albert Scharbach, Pastor
Andrew Johnson, Organist and Music Director
Lent I
January 21, 2021
8:00 A.M. Said Mass
10:00 A.M. Sung Mass
This mass will be livestreamed
_______________
Anthems
Offertory: "Remember not, Lord, our offences."
Henry Purcell (1659-1695) wrote this anthem around the time he was appointed Organist and Master of the Choristers at Westminster Abbey. Descending sigh-like motives and chromatically ascending lines capture the repentant nature of this litany.
Remember not, Lord, our offences, nor the offences of our forefathers; neither take thou vengeance of our sins: spare us, good Lord, spare thy people, whom thou hast redeemed with thy most precious blood, and be not angry with us for ever.
Communion: Agnus Dei from Missa Brevis No. 1.
Healey Willan (1880-1968) was a well- known Canadian organist, composer, and teacher of the 20th century. This movement is extracted from his first of twelve Missae breves.
The Great Litany 
The Great Litany was the first service written in English. It was composed by Thomas Cranmer in 1544 from older litanies: the Sarum rite litany, a Latin litany composed by Martin Luther, and the Divine Liturgy of St. John Chrysostom. The word litany comes from the Latin litania, from the Greek litê, meaning "prayer" or "supplication." Litanies are penitential exercises. They are the urgent supplications of the people of God suffering under or dreading divine judgements and asking to be spared or delivered from calamities which at the same time they confess that they deserve. After invoking the Trinity, we ask to be delivered from the evils that come upon us because of sin: heresy, schism, natural disasters, political disasters, war, violence, murder, and sudden death. As our country experiences severe strains in a pandemic, let us pray this with especial fervor, knowing that God hears the prayers of those who humble themselves before Him.
Hymns
O love that will not let me go. At age 20 George Matheson (1842-1906) was engaged to be married but began going blind. When he broke the news to his fiancée, she decided she could not go through life with a blind husband. She left him. Before losing his sight he had written two books of theology and some feel that if he had retained his sight he could have been the greatest leader of the Church of Scotland in his day. A special providence was that George's sister offered to care for him. With her help, George left the world of academia for pastoral ministry and wound up preaching to 1500 each week–blind. The day came, however, in 1882, when his sister fell in love and prepared for marriage herself. The evening before the wedding, George's whole family had left to get ready for the next day's celebration. He was alone and facing the prospect of living the rest of his life without the one person who had come through for him. On top of this, he was doubtless reflecting on his own aborted wedding day twenty years earlier. In the darkness of that moment George Matheson wrote this hymn. He remarked afterward that it took him five minutes and that it was the only hymn he ever wrote that required no editing. Albert L. Peace (1844-1912), a well-known Scottish organist of his day, wrote the tune ST. MARGARET.
To You I lift my soul is a paraphrase of Psalm 25 by John Dunn. The tune LOVE UNKNOWN is by John Ireland (1879-1962). He studied at Durham University in England and became a church organist, choirmaster, editor, and lecturer, eventually teaching at the Royal College of Church Music. He was a gifted composer of music for voice, piano, organ, chamber music, and orchestra that were recognized for their excellence during his lifetime; LOVE UNKNOWN was his only hymn tune.
Leave a Comment