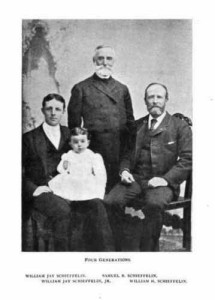 William Jay Schieffelin Jr. (1891-1985) was the son of William Jay Schieffelin (1866-1955) and Maria Louisa Vanderbilt Shephard (1870-1948). He was therefore my wife's fifth cousin once removed.
He married Annette Markoe (1897-1997) on May 4, 1918 (when he was on active duty) and had two children, Ann Louise and William Jay. He followed in his father's footsteps.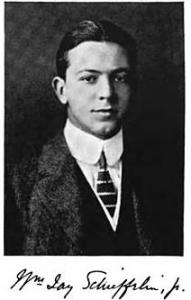 Mr. Schieffelin went to Miss Chapin's, the Bovee School and the Groton School and graduated from Yale in 1914. At Yale, he was elected to Phi Beta Kappa and Sigma Xi and stroked the junior class crew.

From 1914 to 1916, he served as a trooper in Squadron A of the New York Cavalry. He later served as a first lieutenant in the 12th New York Infantry on the Mexican border and as a captain in the 12th Field Artillery with the American Expeditionary Force in France.
He was always known as Captain and treasured his military heritage. He was the great great nephew of Col. William Jay.
Here he stands at the grave of Old Fred (d. 1883), the horse who carried Col. Jay at Chancellorsville and Gettysburg.
"I used to look at this grave 80 years ago…I'd ride over here with my  papa…We'd spend the night with Colonel Jay.
He joined the company in 1914, was president from 1922 to 1952, chairman from 1952 to 1962 and honorary chairman from 1962 until his death.
Mr. Schieffelin served as president of the National Wholesale Druggists' Association, chairman of the Yale Alumni Fund and a member of the executive committee of St. Luke's Hospital. He was chairman of the tax committee of the New York Chamber of Commerce, a director of the Y.M.C.A. of New York City and a trustee of the Carnegie Endowment for International Peace. He was a founding member and vice president of the National Association of Beverage Importers.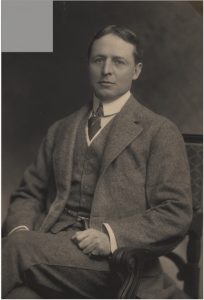 He died May 1, 1985 and is buried in Sleepy Hollow Cemetery.
Leave a Comment