0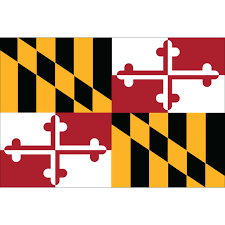 The Flag of Maryland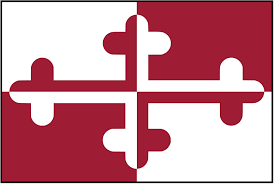 The Flag of the Maryland Confederate Units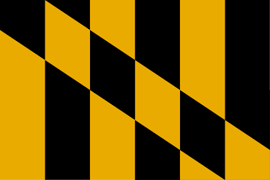 The Flag of the Maryland Union Units
While raking up the leaves on my family tree, I came across my great great uncle by marriage, George Washington Clotworthy.
His parents, Alexander and Elizabeth, sometime in 1838-1840 came from County Down in northern Ireland,  and therefore they were probably Protestant. George attended Baltimore Male Grammar School No. 9 and the Central High School (later Baltimore City College) from which he graduated in 1860. At graduation he gave an address on Patriotism.
The Assembly Rooms, East Fayette and Holiday Sts., home of the high school
His loyalty seems not to have been to the United States, however, because come the war he enlisted as a private in the Baltimore Light Artillery, First Maryland Regiment, CSA.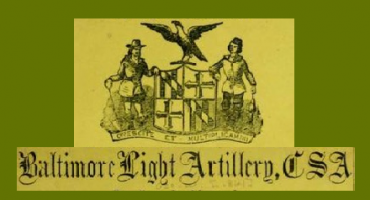 It was organized at Richmond, Va. August 17, 1861 and became part of the Army of Northern Virginia under Robert E. Lee  (who had attended my church in Baltimore, Mount Calvary, when he was in the Corps of Engineers and in charge of building Fort Carroll).
"It was towards the close of a pleasant day in October 1861, that the First Maryland Infantry dragged its weary length into camp near Centreville, after a long and fruitless expedition to Pohick Church, in search of the enemy. Things seemed much changed, indeed, since their departure, for in their absence a battery of artillery had invaded the sacred confines of their camp, and a scowl was observed upon more than one face, for we were jealous of our rights and dared maintain them. Judge then our surprise when informed it was a battery manned by brother Marylanders, and called the Baltimore Light Artillery. They had just been organized at Richmond, and forwarded to the army at Centreville during our absence. They were welcomed, most heartily welcomed, and it was not long ere we discovered old friends and acquaintances among them. Before many hours had elapsed we paid our respects to the officers of the battery, and found them to be the true type of the Maryland and Virginia gentlemen."
The unit fought in numerous battles: Harpers Ferry; Winchester; Front Royal; Cross Keys; Port Republic; Woodstock; Gaines' Mills; Malvern Hill; Bristoe Station; Cunningham's Ford; Groveton; Rappahannock; Second Manassas; Antietam; Yellow Tavern; Carlisle; Gettysburg; Culpepper C.H.; Mine Run; Brandy Station; Chambersburg; Leestown; Frederick; Old Town; Waynesboro; Maurytown.
There was also a Baltimore Battery of Light Artillery USA under General Lew Wallace. The two units fought against each other at Antietam and Gettysburg.
Monument at Antietam
Monument at Gettysburg
To return to George's service in the Confederate army. Shortly after he enlisted, as he was a Baltimorean, he may have become promptly homesick and decided to visit his parents in Baltimore. Some Unionists in the neighborhood must have objected, because on August 4, 1862, George was arrested for treason.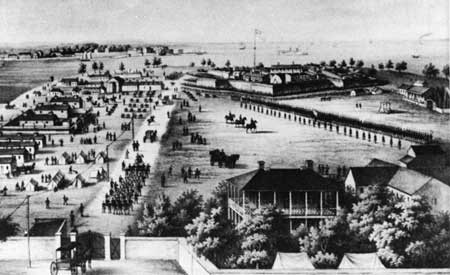 The Union Prison at Fort McHenry
 George was shortly thereafter transferred to Fort Lafayette, but somehow  escaped and rejoined his Confederate unit.
George was captured at Culpepper on September 14, 1863 (His name is listed as George N., but there was only one Clotworthy in the rolls, G. W.) But on 15 December 1863 he escaped the Union prisoner of war camp at Point Lookout by swimming (he claimed) across the chilly Potomac. He returned home briefly and returned to his Confederate unit. His father, Alexander, was questioned by the police he admitted letting his son stay in his house, but denied giving any other aid.
Baltimore Sun 1 January 1864
After the War the Confederate unit was reconstituted as the First Battalion Light Artillery, with all ex-Confederate officers. It was incorporated into the Maryland National Guard and Clotworthy became a Captain.
George became a travelling salesman of a clothing company Daniel Miller and Co. This was the same company for which Alger Hiss's father worked. Alger also attended the same school as George did: Baltimore City College. (I am also a graduate.)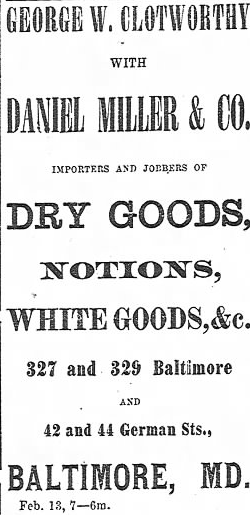 George joined the Traveling Salesman Protective Association and in 1886 was one of the founding incorporators of the Maryland Division. In that capacity he assisted in 1877 at the inauguration of the memorial to John C. Calhoun in Charleston South Carolina, so one may assume that his political opinions had not changed.
He married Emma Evans on 21 December 1871 in New York. She died 18 October 1889. He then married my great great aunt Susan Riley (1861-1940), twenty years his junior, in 1896. He died on 6 January 1907 at his house at 414 Carrolton Ave. and was buried in a Methodist ceremony.
Susan moved to 2453 Barclay St, a few blocks south of my first house at 3017 Barclay St. On 3 June 1912, the birthday of Jefferson Davis,  at the Maryland Line Confederate Soldiers Home in Pikesville, as the widow of a Confederate veteran she received a bronze Maltese cross of honor in the final distribution of these crosses.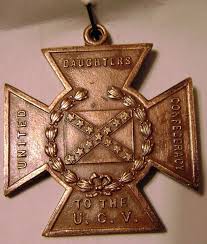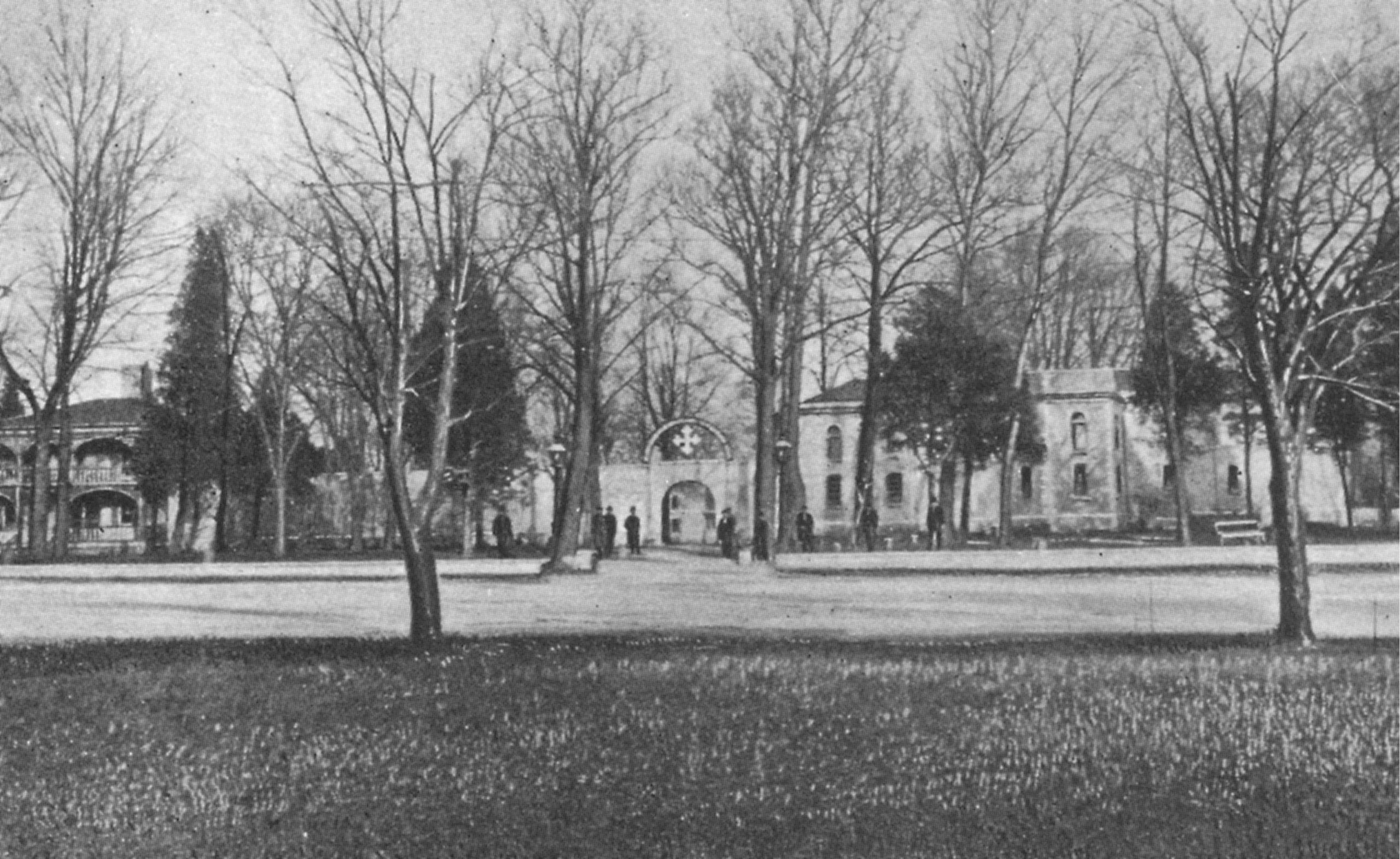 Maryland Line Confederate Home, Pikesville
Confederate veterans, even if disabled, did not receive a pension from the United States; the Home was maintained by private contributions.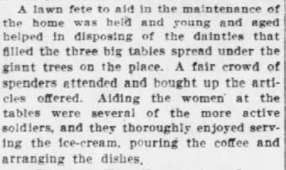 The veterans living at the home had lost the war, and many were still suffering wounds. Dr. William Meade Dame, who had fought for the South and then entered the Episcopal ministry, attempted to console them and the widows: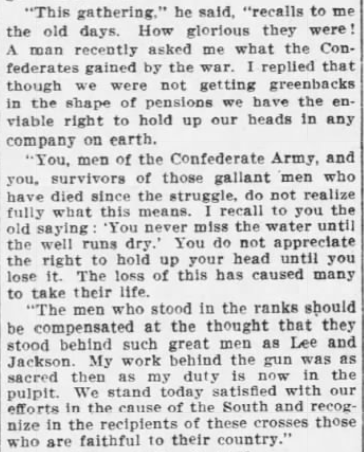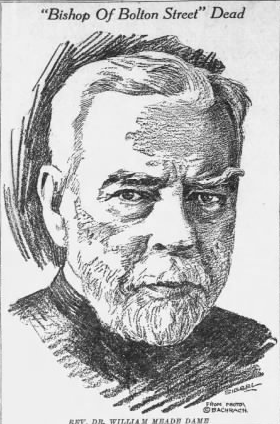 I wonder what prompted George to volunteer for the Confederacy, and then to escape prison twice to rejoin his unit. His family had no connection to slavery; Baltimore was not pro-slavery — over 90% of the blacks in the city were free by 1860. Union candidates won in Baltimore in the 1860 election,  although Lincoln was strongly disliked (he received only 2.48% of the Maryland vote in 1860). George Clotworthy left no letters or journals, he had no descendants, so there is no way of knowing his motivation.
Leave a Comment